Latihan beban kerap dihindari karena berbagai alasan, seperti: takut tulang copot, takut penampilan tubuh jadi jelek, dan lain sebagainya. Padahal latihan beban atau istilah dalam bahasa Inggris "resistance-training" merupakan aktivitas fisik yang tidak semudah itu menghasilkan pertumbuhan otot. Diperlukan latihan dengan tehnik dan intensitas tertinggi yang disertai konsumsi nutrisi dan istirahat yang cukup untuk bisa meraih pertumbuhan otot.

Selain manfaat-manfaat seperti:

- Meningkatkan kekuatan dan keseimbangan tubuh
- Membantu meningkatkan metabolisme tubuh
- Menampilkan bentuk tubuh langsing yang sebenarnya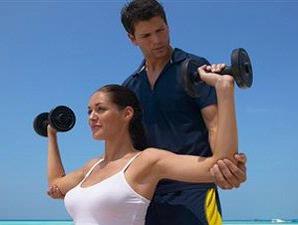 ...latihan beban juga terbukti memperbaiki profil lipid (lemak) dan lipoprotein. Dalam studi yang dipublikasikan oleh Medical Clinics of North America dan Journal of the American Medical Association menemukan terjadinya perubahan angka total kolesterol dan kolesterol LDL-C pada pria maupun wanita. Pada studi oleh ilmuwan yang sama pada 1 tahun sebelumnya bahkan menemukan wanita mengalami penurunan signifikan terhadap kadar lemak darah (trigliserid).


Rekomendasi dari American College of Sports Medicine mengenai latihan beban untuk PRIA dan WANITA adalah sama, yaitu:

1. Dilakukan setidaknya 2 x per minggu.
2. Melatih seluruh bagian tubuh secara seimbang, bukan hanya bagian tertentu yang ingin diturunkan saja.
3. Gunakan 1 gerakan latihan per masing-masing bagian tubuh, masing-masing 2 x 12 pengulangan gerakan (repetisi).
4. Tutup dengan latihan aerobik selama 20 menit.
5. Total waktu latihan tidak lebih dari 45 menit.

Boyden, T. W., Pamenter, R. W., & Going, S. B. et al. (1993). Resistance exercise training is associated with decreases in serum low-density lipoprotein cholesterol levels in premenopausal women. Archives of Internal Medicine, 153, 97-100.


Goldberg, L., & Elliot, D. L. (1985). The effect of physical activity on lipid and lipoprotein levels. Medical Clinics of North America, 69(1), 41-55.

Goldberg, L., Elliot, D. L., Schutz, R. W., Kloster, F. E. (1984). Changes in lipid and lipoprotein levels after weight training. Journal of the American Medical Association, 252, 504-507.

Pembuktian ilmiah atas manfaat kesehatan ini telah ada sejak lebih dari 20 tahun yang lalu. What are you waiting for?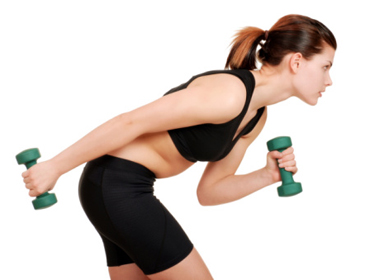 Stay strong, stay healthy!


Follow Ade Rai on Twitter @ CerdasFitness
sumber :http://www.kaskus.us/showthread.php?t=10544464